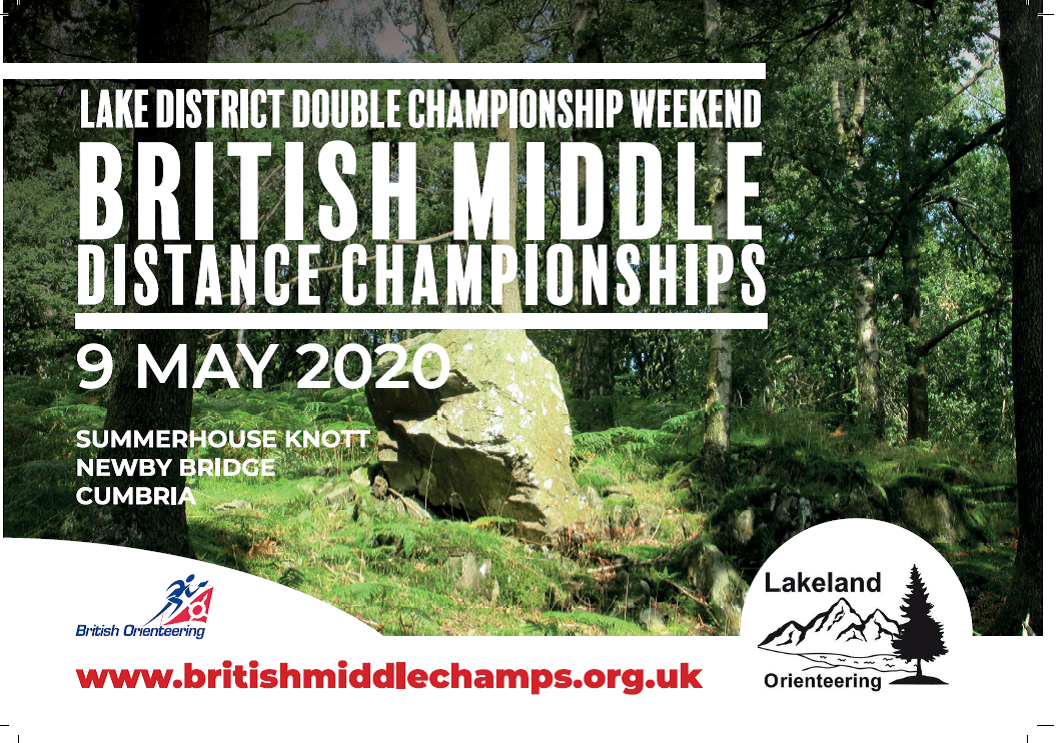 Summerhouse Knott was last used in a major competition for the British Relay Championships in May 2017. It is an area of largely, runnable woodland abounding in contour features and rock features, typical of this area of South Lakeland.
The map will be an update of the map used in 2017. Mapper; Martin Bagness.
Courses will start within 0.5km of the Assembly Area/Arena and will finish on the Assembly Area.
Parking will be no more than 1km from the Assembly Area.
Because it is lambing time, we have to insist that no dogs be brought onto the car park fields or assembly field.
Event officials
Planner: Dick Towler (LOC)
Organiser: Roger Smith (LOC) mail to organiser@britishmiddlechamps.org.uk
Controller: Ray Barnes (NOC)
Routegadget link to British Relays Champs 2017
Note: The Northern Championships will be held on High Dam on the following day - 10 May 2020, using the same parking and assembly. https://www.mdoc.org.uk/events/northern-championship-2020-high-dam-10-may-2020